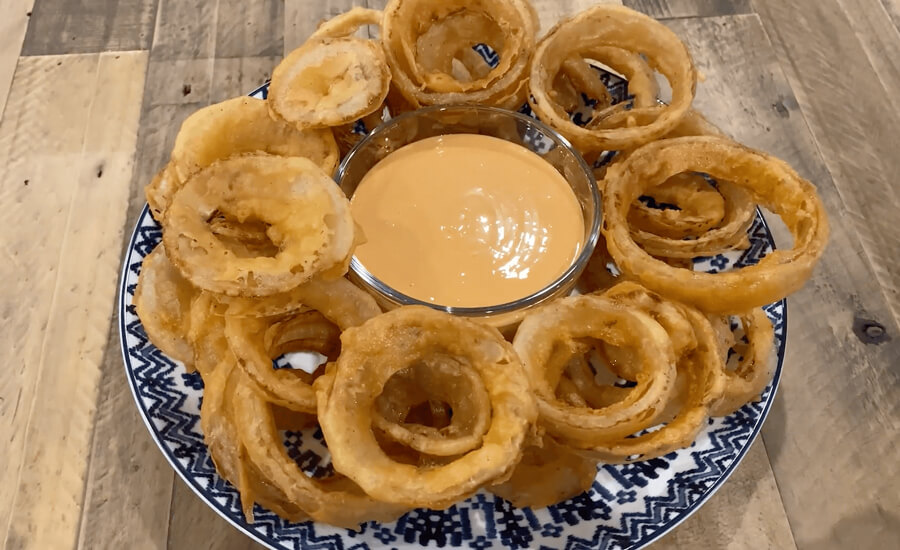 Krusty Krab's Onion Rings
Ingredients:
2 Large Bland Farms Vidalia® Onions (Yields 50 – 60 Rings)
1 cup Vidalia Brands® Krusty Krab inspired Batter Mix
3/4 cup Water
1 Quart Cooking Oil
Preparation:
Peel and slice onions into 1/4″-1/2″ thick rounds and then separate into rings.
Blend Krusty Krab inspired Batter Mix with water until smooth.
Toss a few onion rings into the batter mix and toss well until coated well.
Drop coated rings into hot oil (375°-400° F) one at a time and fry in batches until crisp and golden. Drain on paper toweling.
Serve while hot with our favorite SpongeBob inspired Blossom Sauce.