Lil' O's
In 2018, Bland Farms launched Lil' O's™, a line of miniature gourmet sweet onions. Grown from the same seeds as their large sweet onions, Lil' O's, are cultivated with the same hand-grown care and craftsmanship that go into every Bland Farms product.
Lil' O's small size ranges from 2 to 2⅞ inches in diameter. These all-purpose onions are the perfect size for individual use, such as salad toppers, burger toppers, or added to pot roasts.
This variety is available all year, and retailers have the choice of a DRC (18 2# bags) or stand-alone shipper. For more information, email us and sign up for our newsletter below.
2lb Bag
DRC Box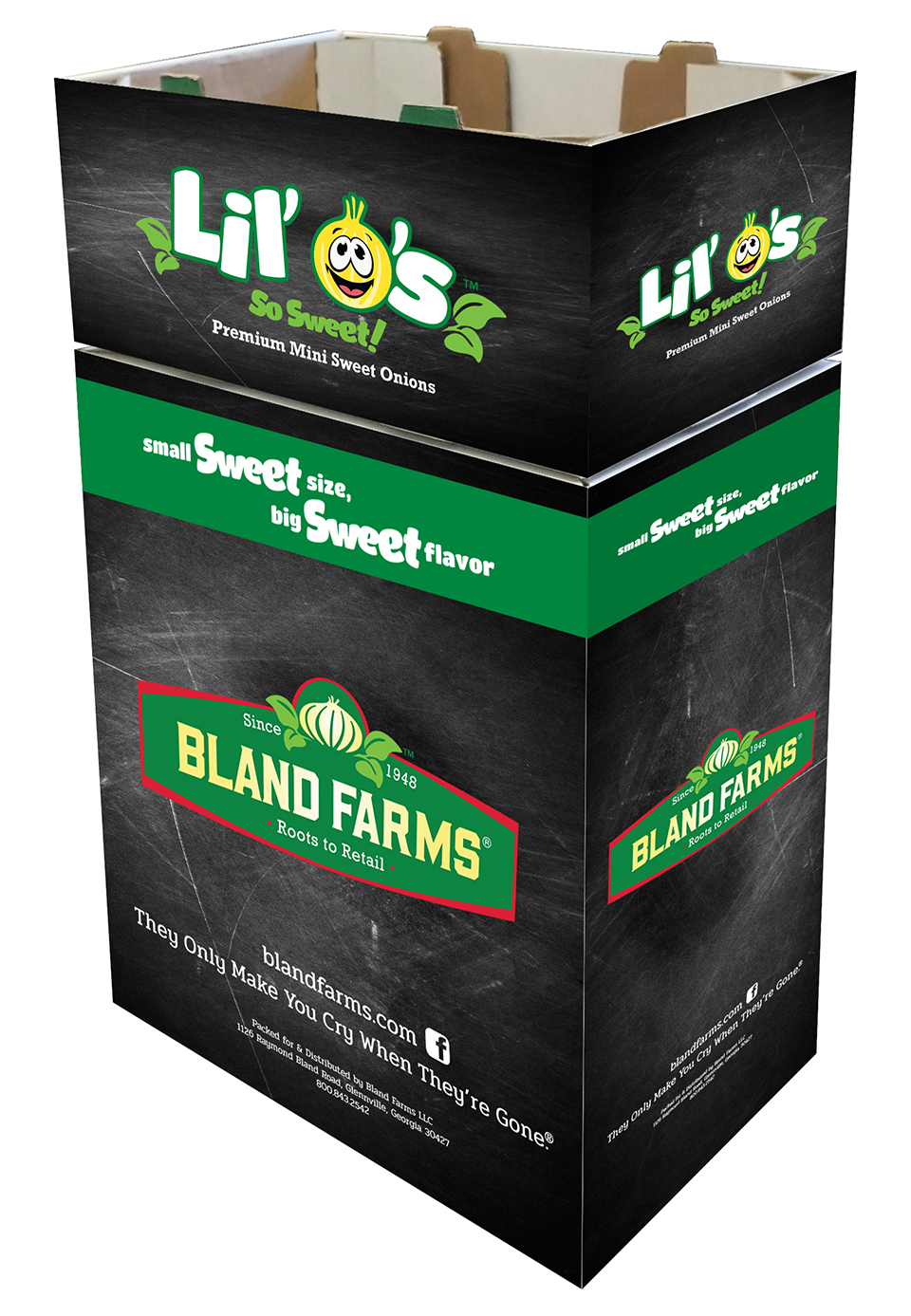 Shipper