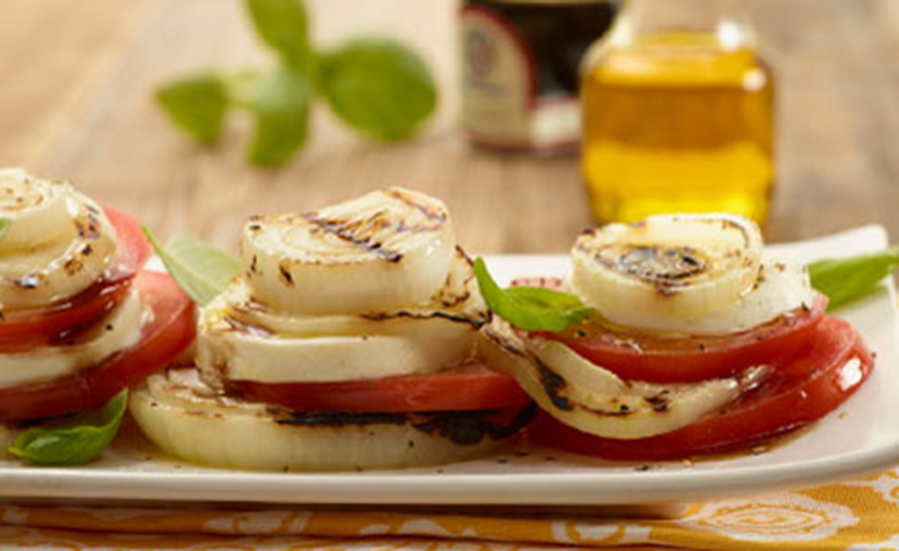 Vidalia® Onion and Vine Ripe Caprese Salad
Ingredients:
1 large vine ripe tomato
1 log fresh Mozzarella cheese
1 large sweet Vidalia® onion, sliced and grilled
10 leaves fresh basil
Season blend
Cracked black pepper
Vidalia Brands® Balsamic Dressing
Preparation:
Cut tomato and cheese into medium-thick slices.
Tray up in alternating pattern, stacking one slice of tomato, cheese, onion and basil leaf at a time.
Sprinkle with season blend and pepper.
Drizzle with dressing.
Makes 5 servings