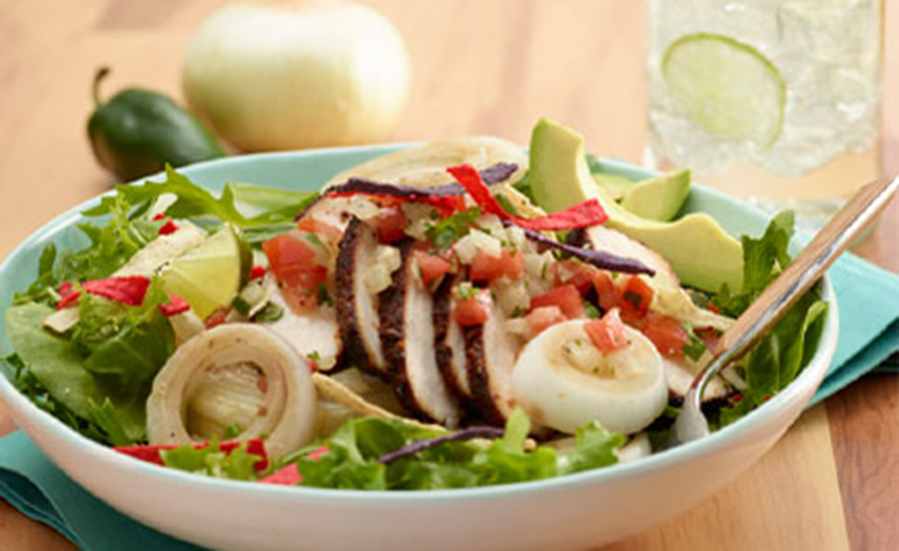 Chicken or Fish Salad with Vidalia® Onion Salsa
Ingredients:
4 portions chicken or fish
1 lb. salad greens
1 jar Vidalia Onion Salsa
1 avocado
1/2 cup extra virgin olive oil
Small bag crispy tortilla strips
2 limes, cut into wedges
1 Vidalia® onion, sliced and marinated in Vidalia Brands® Balsamic Dressing
Preparation:
Season chicken or fish with blackening or grilling spices.
Cook until done.
Divide salad greens evenly among four plates.
Slice chicken or fish, and place on top of greens.
Top with salsa.
Slice avocado; place alongside chicken or fish.
Drizzle with olive oil and sprinkle with tortilla strips.
Top with lime wedges and marinated onion.
Makes 4 servings